About Us - A Family Tradition in Kingston, Ontario For Over Sixty Years...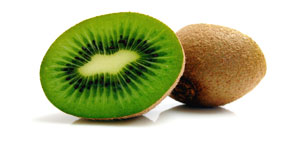 For over seventy years in Kingston, Ontario, Canada, the Quattrocchi family have been searching the local and world markets for fresh food choices.
Starting in the early 1900s from the small garden in Italy where my grandfather would take the donkey and cart loaded with the morning's pick to the market, our family has continually been involved in the fresh fruit and vegetable business.
In 1949, Rose and Phil Quattrocchi started a small store at the corner of Bay and Montreal streets to serve the Kingston community. From there, they expanded to the current location at 662 Montreal Street. Through the next seventy years, Quattrocchi's has been the shopping choice of thousands of people from Kingston and the surrounding area, both long-term residents and new immigrants to Canada alike.
With the new arrivals came new requests for comfort foods they missed from their home countries. As more people travelled, they too wanted the foods they had tasted in their travels to faraway lands. While trying to support the many local farmers who would bring in farm fresh items for us to enjoy and share, we also searched far and wide for international food items as requested by our wide range of customers.
We continue to supply Kingston and the surrounding area, including local foodies, hungry households, your favourite local restaurants and taverns, and other nearby institutions.
Our famous fruit and gift baskets were a natural progression given the wide variety and quality of the products we offered for sale. We select each item that goes into our baskets by hand, and our basket selections are continually changing as the seasons change and new taste trends appear. Our buyers are walking the floors of the wholesale markets several days a week seeking out the finest, freshest, and newest innovations in fruits and specialty items to satisfy our customers.
To all of you, from all of us at Quattrocchi's Specialty Foods - Thank you !
Joe Quattrocchi
Owner & President, Quattrocchi's Specialty Foods
www.specialtyfood.ca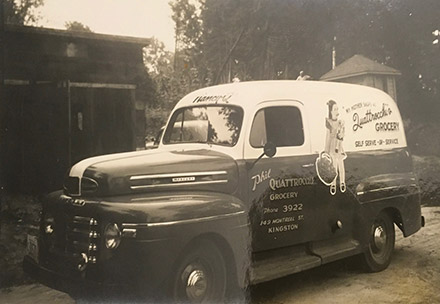 June 1949
-- This Mercury delivery truck served our original Kingston store located at the corner of Bay and Montreal streets.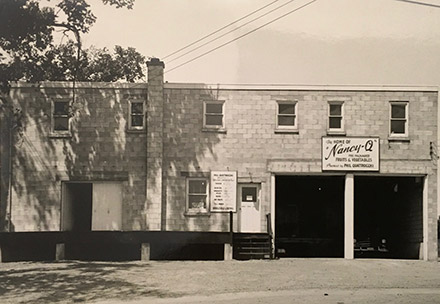 August 1956
-- The current wholesale produce warehouse at 662 Montreal Street, before we expanded and built the grocery store onto the building at the right-hand side in the photo.
© 2023 SpecialtyFood.ca. Web Application by Mercenary Consultants.